The Department Heads have been named at Skyridge High School.
CTE: Brian Kane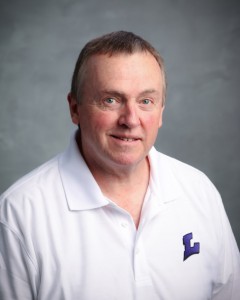 Brian Kane will be leading our CTE Department. For the past 18 years, he has been teaching classes at Lehi High School Subjects including: Accounting, Business Law, Business Math, Entrepreneurship, Hospitality & Tourism, Personal Finance, Desktop Publishing (Newspaper), Real Estate, and Retailing. He has a bachelor's degree in business finance and marketing from California State University-Fullerton, and a master's degree in education from Western Governors University.
Kane grew up in Southern California and lived in Europe during his high school years. He also lived in Africa for awhile. He and his wife have four children, and they live in American Fork. His current hobbies include playing the guitar, reading and traveling.
Driver Education: Jeff Gardner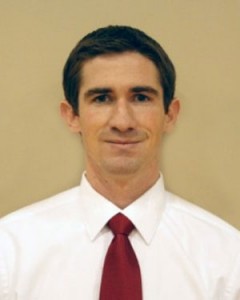 In addition to his duties as the Men's Head Basketball Coach, Jeff Gardner will be leading our Driver Education department. For the past nine years, he has taught driver education and math classes at both Mountain View and Brighton High Schools. He received a bachelor's degree in business (finance) from Idaho State University, and a master's degree in education from University of Phoenix.
Gardner and his wife Lindsay live in Lehi with their four children. He loves to golf, fish, and travel with his family.
English: Evertt Williams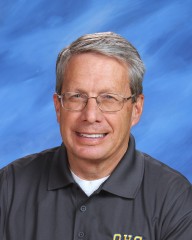 Evertt Williams will be the head of our English Department. For the past eight years, he has taught at Brighton and Orem High Schools. His teaching experience includes AP Language, AP Literature, College Writing, Honors courses, and English 10, 11, and 12.
Before starting his teaching career, Williams was the Vice President of Development for Verizon. He has a bachelor's degree in finance from BYU, an MBA from Butler, and a bachelor's degree in English from UVU. He and his family reside in Alpine.
Fine/Performing Arts: Howard Summers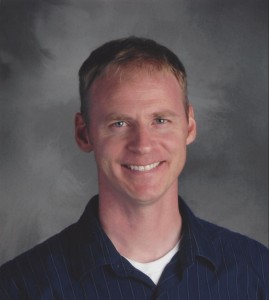 Howard Summers will be the chair of the Fine/Performing Arts Department. He has been teaching band and orchestra for 14 years at both at the junior high and high school levels, and currently teaches at Lehi Junior High. He has a BA in Music Education and an MM in Trumpet Performance, both from the University of Utah.
In addition to being an extremely skilled performer himself, Summers has a long track record of bringing the best out of his students. His concert bands consistently earn Superior ratings at State Festivals. A native of New Orleans, he and his wife and five daughters currently live in Lehi.
Mathematics: Anna Barton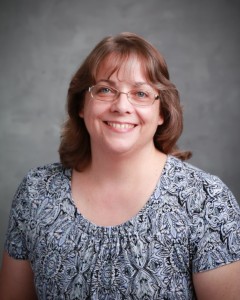 Anna Barton has been selected to chair the Mathematics Department. This is her 9th year teaching at Lehi High School. She is currently teaching AP Statistics, Secondary 3 Honors, and Secondary 2 and previously taught Algebra 1, Algebra 2, Geometry, College Prep Math, Math Skills, and Secondary 2 Honors. She has a BS in Mathematics with a Computer Science minor from Westminster College and received her secondary teaching certification at UVU. She is currently working on her master's degree.
Barton and her husband have two grown children and live in Lindon. When she isn't doing schoolwork, she loves to read and work on word and number puzzles.
Physical Education/Health: Angela Roberts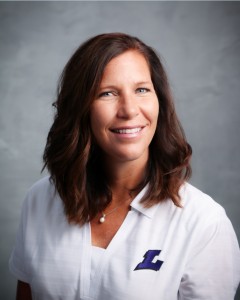 Angela Roberts will be the head of the Physical Education/Health Department. She has been teaching at Lehi High for the past 11 years. Prior to that, she taught for five years at Timpanogos High School and spent a year at Mountain View. She played volleyball at Idaho State University, graduating with bachelor's degree in health education. She coached basketball, volleyball, softball and track at THS and MVHS, and has been a volleyball coach at LHS for the last 11 years. She currently teaches PE, adaptive PE, Health, and conditioning at Lehi High.
She and her husband Ryan reside in Lehi with their four children. They love eto watch and participate in sports as a family, and also enjoy boating and any other outdoor activities.
Science: Mindy Hinckley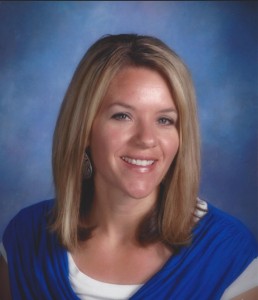 Mindy Hinckley has been selected to head the Science Department. She has been teaching at Westlake High School for the past six years. She loves teaching Biological sciences, including Honors and regular Biology, Zoology and Botany.
Hinckley attended Ricks College (now called BYU-Idaho) and completed her education at BYU with a bachelor's in Biology Composite Teaching. She loves good food and considers chocolate and cookies 'good food.' She has four boys including twins who will be among the first graduating class from Skyridge.
Social Studies: Jon Lehman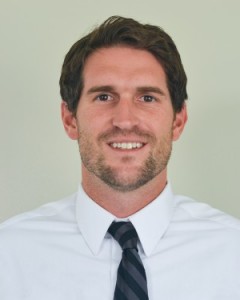 In addition to his responsibilities as the Head Football Coach, Jon Lehman will be leading the Skyridge Social Studies Department. For the past five years, he has been teaching US History and Government and Citizenship classes at American Fork High School, where he is a five time recipient of the "Teacher of the Month" award. He currently serves as the US History team lead at AFHS.
Coach Lehman has a bachelor's degree in secondary education (history), and a master's degree in education (teacher leadership). He and his wife Christy have an eleven month old daughter and live in Lehi.
Special Education: Cody Fonnesbeck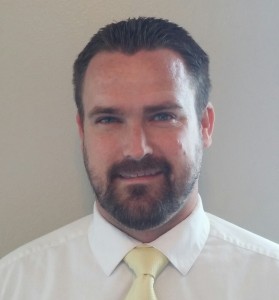 Cody Fonnesbeck will be leading the Special Education Department. He previously worked two years as a Special Education teacher at Diamond Ranch Academy in Hurricane, Utah, and is currently in his fourth year teaching Resource Math at American Fork High School, where he has been the Department Head for Special Education for the past two years.
Fonnesbeck earned a bachelor's degree in Communications Studies at BYU, and a Special Education Certification from Weber State University.
He and his wife Annie are the proud parents of three boys, and they reside in Eagle Mountain.
World Languages: Aaron Andersen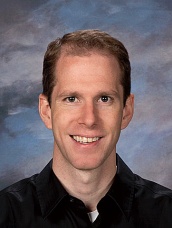 Aaron Andersen has been selected to head the World Languages Department. For just over eight years, he has taught AP US History classes at Lehi High, and started an extremely successful Chinese language program. When the program began, there were only two sections of Chinese, and the program has grown to be one of the largest in the state with over 200 students. He teaches courses ranging from Chinese 1 through Chinese 5 (AP). His program has been awarded a Confucius Classroom grant in recognition of the tremendous efforts of his students. Each year, they host a Chinese New Year Celebration each year, which is attended by hundreds of people from throughout the community.
Andersen has a bachelor's degree in history (teaching), with minors in Chinese and English (teaching) from BYU, and completed a master's degree in teacher education at BYU last year. He and his wife Shantel have four children and reside in Orem.