November 5, 2015–Lehi, Utah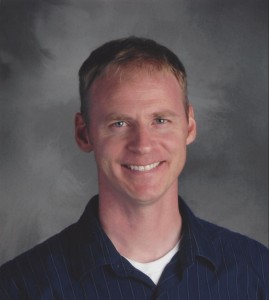 Howard Summers has been hired as the Marching Band Director for Skyridge High School, currently under construction in Lehi, Utah. The school will open in August 2016.
Summers has been teaching band and orchestra classes for the past 14 years at both the junior high and high school levels. He spent five years at Eastmont Middle School (Sandy), five years at Orem High, and is in his fourth year at Lehi Junior High School. He has a long track record of successful ensembles, and his concert bands consistently earn Superior ratings at state festivals. A native of New Orleans, his jazz bands are consistently among the best in the state. Last year his Advanced Jazz Band took 1st place at the Peaks Jazz Festival – the largest jazz competition in Utah. While at Orem High, Howard led the Marching Band to several State Championships in Marching. The Orem High Marching Band was a BOA Regional Championship Finalist in 2010 and Class Champion 3 out of 4 years.
Summers is principal trumpet with the Utah Wind Symphony – one of the top Concert Bands in the US. He performs regularly with the Mormon Tabernacle Choir on their "Music and the Spoken Word" broadcasts. He is a Senior Brass Design consultant with Cannonball Musical Instruments and has designed a line of Trumpets and Flugelhorn that are marketed worldwide. Summers also conducts the prestigious Utah Wind Symphony Youth Ensemble. He has served on the UMEA Executive Board heading up Jazz Education for the State of Utah and has also served as President of the Utah Wind Symphony.
Speaking about his new position, Summers says, "I am not leaving Lehi Junior but will be working with Lehi Junior, Willowcreek Middle, and Skyridge High to create a vertically unified band program that will be competitive on a national scale. While I expect the program will be very strong and quite large, my first priority will always be individual student growth."
Skyridge Principal Joel Perkins says, "Howard is one of the finest band directors in the state and we are thrilled that he is joining the Skyridge team. He has great vision and builds talented and well rounded students. I am confident that Howard will create an outstanding marching band at Skyridge."
Summers has a BA in Music Education and an MM in Trumpet Performance. He received the Excellence in Teaching award in 2007 in Jordan School District, was Orem High Teacher of the Year in 2012 and Lehi Junior Teacher of the year in 2014. Howard lives in Lehi with his wife, Amber, and their five beautiful girls. In addition to his duties at Skyridge, he will continue teaching at Lehi Junior High.