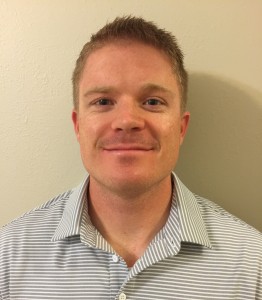 October 30, 2015—Lehi, Utah
Riley White has been hired as the Softball Coach for Skyridge High School, currently under construction in Lehi, Utah. The school will open in August 2016.
Coach White is a recent graduate of Utah Valley University, where he attended on an athletic scholarship and was a four year starter on the baseball team. While at UVU, he was the team captain for the 2014 season, was named to the All Great West Conference and Academic teams, and was the first UVU player to hit for the cycle after the transition to Division 1.
In addition to his collegiate experience, Coach White has been playing fastpitch softball for the past ten years. He was a member of Team USA's Junior Olympic men's national fastpitch softball team, and was able to compete in the 2005 World Games in Prince Edward Island, Canada. He also competes annually in NAFA and ISC mens fastpitch events, in addition to his experience as a volunteer coach for the Lehi baseball team.
Coach White feels that education should always come first, and he wants to build the Skyridge softball program around the principles of "hustle, attitude, and integrity." He says, "The opportunity to start the Skyridge softball program is an absolute honor. I look forward to working with a great group of athletes and I am eager to work to build a successful program." He also says that his vision is to create a program that will build confidence in players as a team and as individuals.
Skyridge Principal Joel Perkins says, "Riley is a dynamic young coach who is dedicated to helping the student athletes on his softball team to be successful both on and off the field. He is very involved in the softball community, and has a passion for not only the sport, but also for teaching life lessons. He is committed to providing a well rounded experience for his athletes."
Softball has always been an integral part of Coach White's life. His father played fastpitch softball for over 20 years, his mother was the first softball coach at Lehi High, and his wife is the head softball coach at Orem High. His sisters Carley and Sydney both played for LHS and will be playing together at Weber State next year.
Skyridge Athletic Director Mark Clinton is impressed by Coach White's drive for student success. He says, "Riley demonstrates to me a unique burning desire to redefine success for all of the right reasons. We look forward to having him as part of our Skyridge athletic program that strives to win consistently with class."
Coach White has a bachelor's degree in communications/journalism. He currently works as a sales associate for a business consulting company and is the head coach for an 18U elite club softball team. He and his wife Whitney reside in Lehi.