October 23, 2015–Lehi, Utah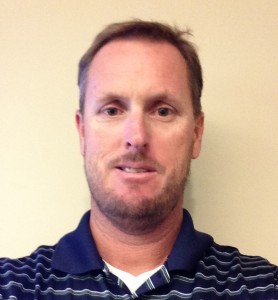 Ryan Roberts has been named as the baseball coach for Skyridge High School, currently under construction in Lehi, Utah. The school will open in August 2016.
Coach Roberts is a local entrepreneur and small business owner. He has 14 years of experience coaching at the collegiate level. During his four years at UVSC (now UVU) and his ten years at BYU, he worked as the recruiting coordinator and hitting and infield coach. He was a multi-sport student athlete at Mountain View High School, and he played baseball at UVSC, BYU, and for the St. Louis Cardinals.
Coach Roberts feels his primary responsibility as a coach is to foster the personal development of each player and to build a program that young players will strive to be part of as they grow up in the community. He expects his student athletes to be passionate about the Falcon baseball program and Skyridge High School. Skyridge Athletic Director Mark Clinton says, "Ryan is the kind of coach that will have his players respect and enjoy one another and be willing to sacrifice for the good of each other and for the benefit of our school."
Skyridge Principal Joel Perkins is excited to have Coach Roberts as part of the coaching team. He says, "Ryan is extremely well respected in the baseball community, and we are delighted that he will be joining the Skyridge team. He is committed to creating a program that will mold young men to individual and team excellence. Coach Roberts believes that student athletes are students first, and wants to help broaden their education by providing a quality baseball experience."
Speaking about his new position, Roberts says, "I am very excited about Skyridge High School and the future athletic programs, including the baseball program. Not only are Mr. Perkins and Mr. Clinton assembling a great group of educators and coaches, but the future students are exceptional people. Skyridge will have tremendous student athletes. I'm excited for the chance to be associated with them, and for the opportunity to start a new program. This job will be a great opportunity, and we need our entire community to be involved in the process of making this school the best it can be."
Coach Roberts has a bachelor's degree in Sociology, and a master's degree in Health, Recreation, and Physical Education. During his tenure at BYU, he served as an exercise science instructor. He and his wife Angela live in Lehi with their four children.