October 23, 2015–Lehi, Utah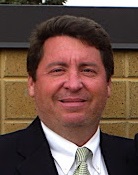 Jerry Preisendorf has been hired as the men's and women's soccer coach for Skyridge High School, currently under construction in Lehi, Utah. The school will open in August 2016.
Coach Preisendorf has a USSF "D" Coaching License and has coached soccer for the last 15 years at the club and high school levels. He has been the head coach of the Lehi High School boys' team since 2010 and started coaching the girls' soccer program in 2015.
Under Coach Preisendorf, the boys' program at Lehi High School has collected two state titles, the first in 2010 (4A), and the second in 2013 (5A). The team advanced to the semifinal game last season. During his tenure, the Pioneers have been Region champions four times, and have qualified for the state playoffs every year. The overall record for the boys' team is at Lehi High is 82-24-7.
During Preisendorf's first year as the girls' head coach at Lehi High School, the team finished the season as the 4th seed in Region 4 and earned a berth in the state playoffs. Their first round victory over a #1 seed allowed them to make it to the quarterfinals, where they lost to an eventual finalist in the 5A division.
Skyridge principal Joel Perkins says, "Jerry is an outstanding individual. He has cultivated a tradition of excellence at Lehi High School, and we are confident that he will create outstanding men's and women's soccer programs. He cares deeply for his student athletes, and he is known for his ability to hone their individual potential to achieve success as a cohesive team. His teams excel, and parents and students love him."
Skyridge Athletic Director Mark Clinton says, "Jerry has the ability to understand and demonstrate the importance of teamwork and sportsmanship and will instill in Skyridge athletes a burning desire to win while playing within the rules."
On leaving his current position, Preisendorf says, "I have a lot of memories and many good friends at Lehi High School. All of my sons graduated from Lehi, and I have a great relationship with the administration there. I look forward to creating a great program and to the opportunities that come with starting a program at a new school."
Coach Preisendorf says the best thing in his life is being married to his wife of over 30 years, Michele. The Preisendorfs have four boys and one grandchild, and they have lived in Lehi for the past 23 years. He will continue to coach at Lehi High through the end of the school year.