November 5, 2015–Lehi, Utah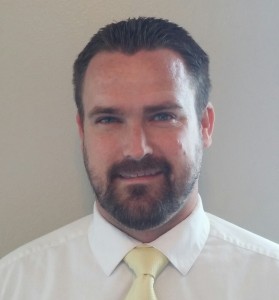 Cody Fonnesbeck has been named the Head Track & Field Coach at Skyridge High, where he will serve as head coach for both the men's and women's teams. Skyridge is currently under construction in Lehi, UT and will open in August of 2016.
For the past four years, Coach Fonnesbeck has been associated with the faculty and athletic teams at American Fork High School, where he has most recently served as the head coach of the Caveman Track & Field teams. His track teams have excelled in the past, including coaching the fastest 100 meter sprinter in Utah prep circles in 2014 and while also having success in the relays and longer sprints. His 2015 team finished 4th in the state 5A classification on the boys' side and 8th on the girls' side.
Fonnesbeck, a Utah native from St. George, was a standout sprinter in track at Dixie High School, where he holds several school records and is listed high among the all-time fastest sprinters in Utah prep history, with a best time of 10.54 seconds in the 100m. As a prep, he is the only Utah sprinter to have won the 100m and 200m sprints twice at the BYU Invitational, and was the Utah Class 3A 100m champion & All-Classification title holder as well.
Coach Fonnesbeck was able to compete for the BYU Cougars in both indoor and outdoor track as sprinter and relay team member. Overall, Fonnesbeck was a key part of four indoor and four outdoor Mountain West Conference championship teams, placing in the MWC finals of the 60 meter dash and 100 meter dash, and winning the conference championship in the 4×100 meter relay 3 times. He is also on the All-time Top 10 List in the 100m and 60m at BYU. Coach Fonnesbeck stated, "I pride myself in developing student athletes that excel on the track and in the classroom, as well as setting a high bar of achievement for both the boys and girls track teams at Skyridge High School. I've been in their shoes and know what it takes to be successful in both areas."
Skyridge Principal Perkins says, "Cody is an outstanding special educator and track coach. He takes his craft seriously and cares deeply for those with whom he works. We are very excited about what he will do in the classroom in addition to the exceptional track program he will create. "
In addition to being an outstanding prep coach and individual sprint trainer, Fonnesbeck is a very successful Special Education teacher, where he has served the special education students of American Fork High the past four years and will head up the Special Education Department at Skyridge. Originally a communications major, he started his teaching career at Diamond Ranch Academy in Hurricane, UT before moving to AFHS. His teaching philosophy carries a high degree of importance in mainstreaming special education students into traditional classes and the increased utilization of available technology by his students. Coach Fonnesbeck has a Bachelor's Degree in Communications from BYU, with certification in Special Education from Weber State University. Married to the former Annie Eldredge of Pleasant Grove, Coach Fonnesbeck is the proud father of three boys, and they reside in Eagle Mountain.