Lehi, Utah–March 26, 2016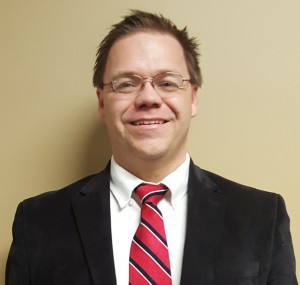 John Brown has been hired as the director of the theater arts department for Skyridge High School. Mr. Brown is currently the drama teacher at American Preparatory Academy in West Valley. Prior to that, he completed his student teaching at Orem High School, where he taught history and government courses in addition to his involvement with the drama department.
Over the past few years, Brown has assisted with or directed more than a dozen plays on the high school and junior high school levels. He has vast experience preparing students for the Utah High School Shakespeare Competition and the UHSAA region and state drama festivals. He has worked with numerous students in preparing auditions for scholarships and to gain entry into college theater programs. As a student, he was awarded the Outstanding High School Actor for the state of Utah, and received an acting scholarship to BYU. Recently he was featured in a play by William Shakespeare, The Winter's Tale, as part of the BYU Harris Fine Art Center's 50th anniversary.
Although Brown is a licensed attorney and has practiced law in both Nevada and Utah, his true passion is the theater and working with students. While living in Nevada, he volunteered at the local high school, teaching government and American history classes. He also taught an after-school theater program, producing and directing a number of plays. After moving to Utah, he volunteered at a local charter school, establishing a debate club and continuing his work with theater. Brown says, "It was at this point that my wife suggested that I become a teacher. What she saw in me as I was working with kids was a joy and satisfaction – a fulfillment – that was not present when I was practicing law."
Skyridge Principal Joel Perkins is thrilled to have Mr. Brown as part of the Fine Arts Department, and says, "John is amazing! His enthusiasm for building the drama program at Skyridge is contagious. He has great vision, experience, and love of students and learning. He will build an incredible program that will provide great opportunities for students to become well rounded individuals."
Brown is excited about his new position at Skyridge and says, "I have a number of goals for the theater program at Skyridge High School: I want it to be inclusive and broadly appealing to the entire educational community; I want the students who are involved in the program to have a positive experience and for high school theater to be a confidence building and self-affirming activity; I want all of my students to achieve the highest level of excellence; and I want to instill in the entire community – students, parents, teachers and more – a love of theater and of the arts."
Brown received a bachelor's degree from the University of Nevada at Las Vegas in Political Science, and later earned a Juris Doctorate from University of Nevada at Las Vegas. He received his teaching certificate from Brigham Young University. He and his wife Ramona have six children and reside in Orem.  In his spare time, Brown enjoys attending movies and live theater with his family and friends, music, good stories, and BYU sports.