Newsletter
Get to know us!  We are happy to announce the first every Skyridge Counseling Newsletter for Fall 2016.  Let us know if you have any questions about what a School Counselor does and how we can best serve you.  Were are very nice people!
Counseling Newsletter Fall 2016
HOPE Squad
We are happy to announce we have a full functioning and wonderful HOPE Squad at Skyridge.  These students are trained in mental wellness issues and suicide prevention.  If you would like to know more or are concerned about a student, contact Ms. Bearden at 801-610-8820 x 785744.
Clubs
Our counselors are very active at
Skyridge. We offer many choices at
Skytime for students to be involved in.
We currently mentor Skytime:
HOPE Squad
Miracle Makers Club
Reading Club
College & Career Readiness Team
NCAA
Beauty Club
Scholarship Advising
College App Week
Help Groups
Counselor Led Groups
If you want your child to participate, these groups are
held for 8-12 Skytimes (these may be once a week or go
every day for 2-3 weeks). However, we feel the need to
serve students in this way, so feel free to sign them up!
Contact the Counseling secretaries to get on the list!
*Divorce Group (with Ms. Bearden & Mrs. Lewis)
*Resiliency Group (with Mrs. Porcelli and Mr. Blatter)
*Grief Group (with Mrs. Porcelli & Ms. Shaia)
Presentations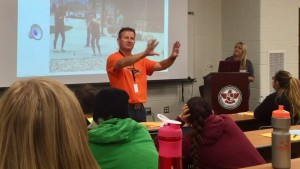 Counselors are often guest presenters in the classroom and at Skytime.  We present on registration, college and career readiness, resiliency, and 1-2-4- or more initiatives, scholarships, ACT prep, and careers.
If you would like to see more presentations or have an idea you would like a counselor to be a guest speaker on, let us know!
In previous years, we also have presented on: social media safety, mental wellness, self-esteem, relaxation therapy, Be the Change.
CCR
College & Career Readiness
Senior CCR – meetings were held throughout the months of Sept & October.  Every senior (& parent) has had an opportunity to meet one-on-one with their counselor to discuss next step planning.  Students also had a counselor presentation during their English classes to discuss college and career options, personality testing, and dates/deadlines for college admissions
Check out the SENIOR CCR HANDBOOK for 2016-17: skyridge-senior-plan-ccr-2016-17
Sophomore CCR meetings Nov 14 – Dec 22
Parents, sign-up using the Online Scheduler link on the
school website. This is your one-on-one meeting with the
counselor to plan your junior and senior year! Check
with your student to make sure you sign up during a class
they can easily make up the work and don't have a test
at that time!
(*Please WAIT to sign up until AFTER you have your
Skytime Counselor presentation)
Junior CCR meeting will be held during quarter 3 – stay tuned
Data Projects
Each year counselors conduct a data project to see how, who, and what we can do to better help these students achieve success.  The goal this year is to encourage 1,2,4 or more next step planning.  This means that education does not end with a high school diploma.
We want students to pursue college, career, MATC, certificate, or other high ed programs to better equip them to be competitive in today's work force.
Our project includes collecting data during College Application Week along with tracking scholarships applied for an received.
We also collect data on students making up credit to be on track for graduation, making the 1,2,4, or more attainable.
Get to Know Us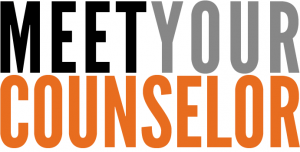 We have an amazing counseling staff at Skyridge!  Please check our Fall 2016 newsletter for our introductions.  We would love to meet with you and get to know you better.
Save