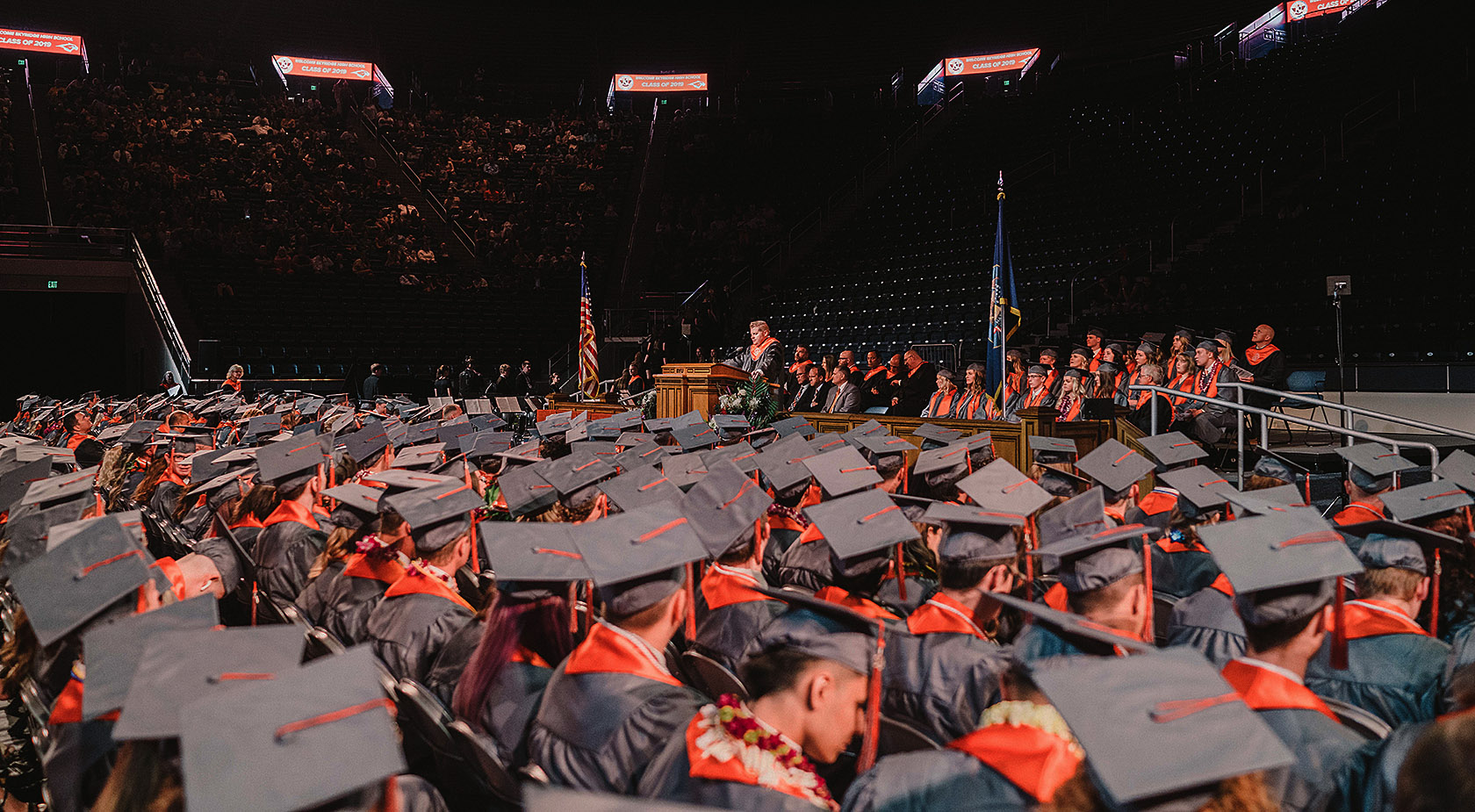 In order to participate in graduation, seniors must complete all graduation requirements, including passing the Civics Test. Please check Skyward to make sure all requirements are complete.
Class of 2021
Graduation Ceremony: Wednesday, May 26, 12:30 p.m.
at the BYU Marriott Center
Honor cords are based on the cumulative GPA at the END of
THIRD TERM.
Gold Cord: GPA 3.9 – 4.0
Silver Cord: GPA 3.7 – 3.899
Navy Cord: National Honor Society (member in good standing)
White Cord: CTE Pathway Completer
College and Career Center
Visit Mrs. Morgan in the College and Career Center (A781) or email her at [email protected] for help with college admissions, scholarships, career applications, testing registration, and anything else college or career related.
Request a Transcript